The Mourne Community Choir brings people together from all over the Mourne area and its ethos is very much based on singing for enjoyment and celebrating the landscape in which we live.
We rehearse on Monday evenings from 7.30-9pm at Tory Bush Cottages in Bryansford. The choir is led by County Down musician and songwriter Brona McVittie.  She researches and arranges lesser heard folk songs from Mourne and surrounding areas for the group.
Everyone is welcome to come and sing regardless of experience or background. We are a very friendly group and always make time for tea and cake. There are currently between 12 and 20 regular members.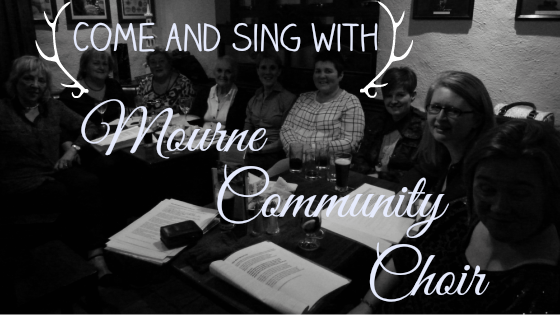 We keen to find opportunities for the group to perform. If you would like us to sing for you, please contact Erica or Brona.